Mind Maps Software
MatchWare's MindView is a professional Mind Mapping software that allows users to brainstorm and visualize ideas quickly and easily. MindView makes meetings more productive, accelerates project planning, and helps turn ideas into action!

Download MindView now. Instant demo.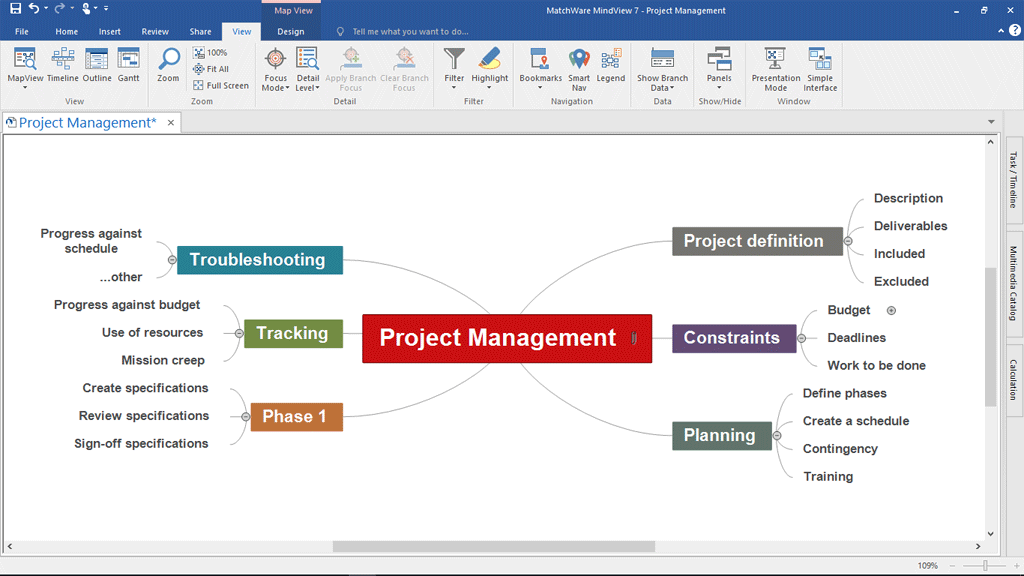 Visualize ideas quickly and easily with MatchWare's MindView 4 Business Edition.
Using for mind maps software improves learning and increases study efficiency over traditional note taking . It is an excellent way to show graphically complex relationships that may exist between ideas and information.
Use Mind Mapping Software to:
Make meetings more productive!
Accelerate project planning!
Turn ideas into action faster!